Finding the perfect dress can be hard, especially when we have a list of things we are looking for. Because of this our "perfect dress" might not be out there, but we can definitely make it! This is were working with a boutique that has an experienced alterations department will come in handy. Here at the Bridal Gallery we have a full time staff of 3 seamstress with over 20 years of experience which can help make your bridal dreams a reality. Here are some of the most common customization we do in store.
Add Sleeves
One of the most common things we hear as stylist is "I don't want a strapless dress" and this is one of the easiest fixes. If you are in love with a strapless gown and the only thing stopping you from saying "Yes to the Dress" is the lack of straps talk to your consultant. Most dresses have the option of adding straps, cap sleeves, and even full length sleeves. Better yet, these can be made to be removable, this way you can get two looks in one. Also, keep in mind that the same way we can add sleeves to a dress we can also remove them!
Bling it Up
Who doesn't love a little extra bling? If you think your dress is a little to plain, consider adding additional beading, or appliques. Under-layers of glitter fabric is a huge trend right now and can be also added to almost any dress. Your customization specialist will work with you and add the additional embellishments little by little, this way you get the perfect amount of wow factor that you are looking for.
Change your neckline
Want to make that V Neck a little deeper? Want to scoop your neckline? Not a problem. Changing a neckline although a little more labor intensive is definitely a possibility. And keep in mind that if we can do it in the front, we can do it in the back. Therefore lowering the back of your dress, or even raising it are also possible.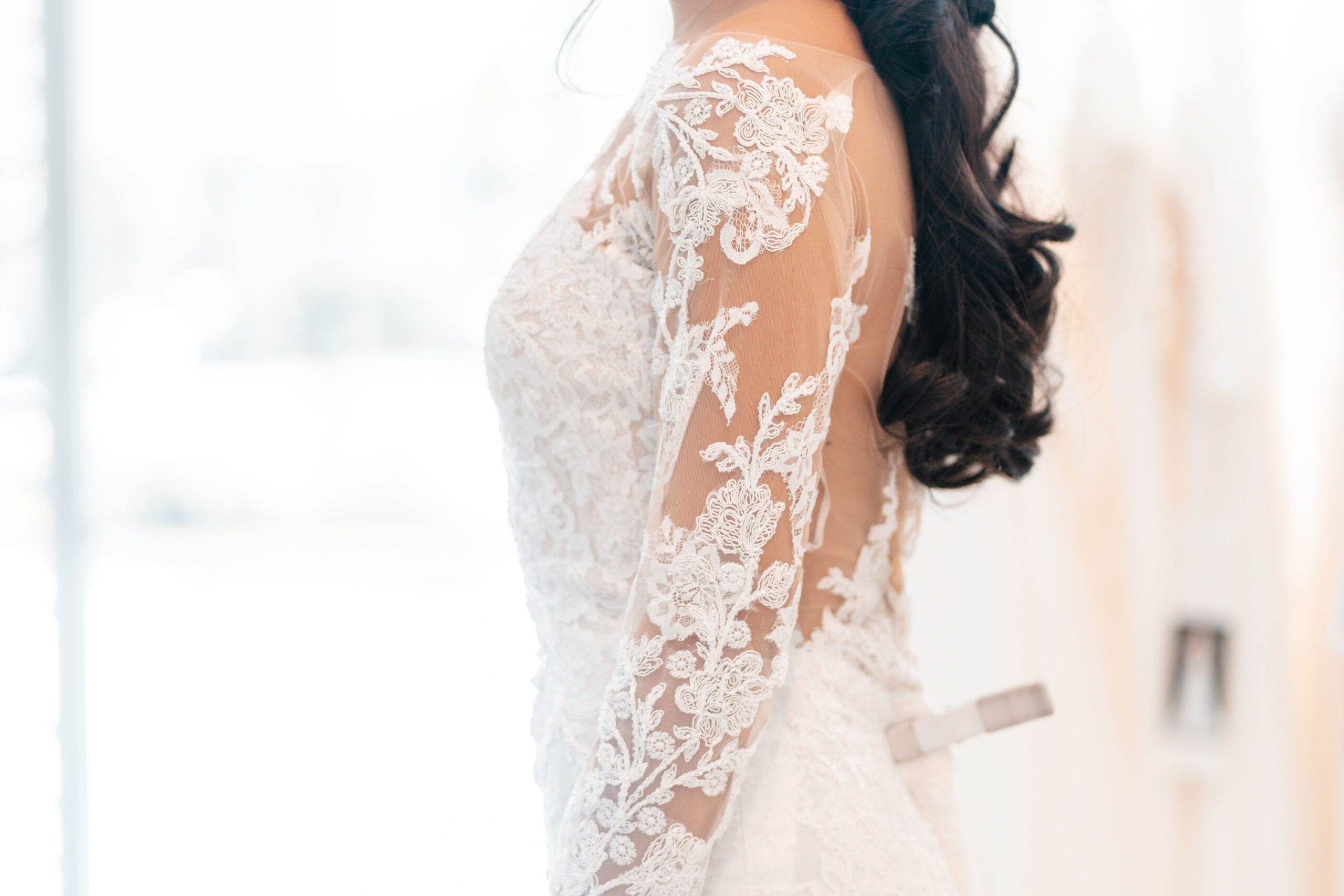 Add a Corset
Who doesn't love a cinched in waist? Consider changing your zipper back for a corset to give you a more defined silhouette. Tip: If you are purchasing an off the floor sample but its a little to small, a corset is a great way to add more space in the bodice.
Don't forget your veil
Finding a veil that perfectly matches your dress can be nearly impossible. Getting a custom veil can ensure it not only matches your dress, but its a great keepsake that no one else in the world will have. This also allows you to create a unique style that you wont find in stores. Want extra length a la Priyanka Chopra? Or custom bead work with a meaning like Meghan Markle? This is the route for you!
Here at the Bridal Gallery we pride ourselves on having one of the best alterations departments in town. We also work with dresses that have not been purchased at our store. Whethere you are looking to do basic alterations to your dress, or want to create a custom look, book an appointment with our team today!