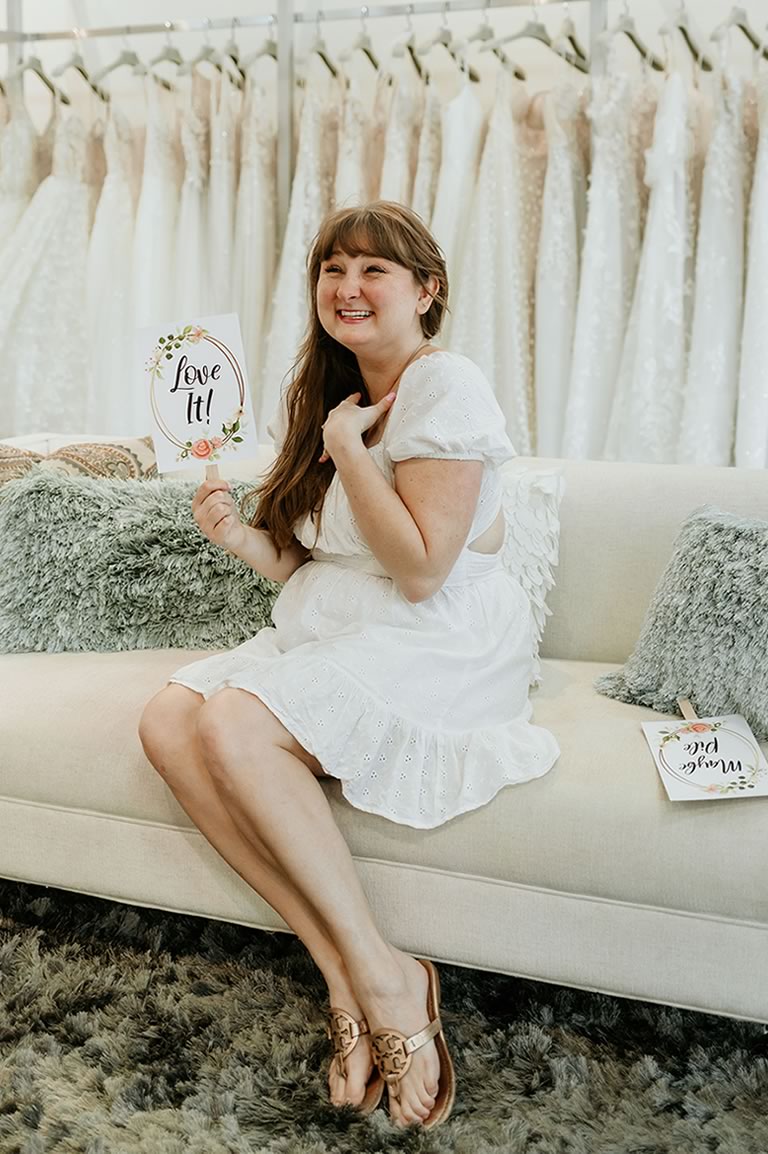 VIP Bridal Styling Appointment
Enjoy a truly incredible experience where Bridal Gallery will stay open after hours for your VIP Bridal Styling Appointment. You and your guests will enjoy a bottle of champagne and light hors d'oeuvres while your stylist guides you through your appointment.
This $250 non-refundable fee will secure your appointment time and you will receive $50 off your accessories purchase. Deposit is fully refundable with at least 48 hour notice. We welcome you and up to 4 guests, additional guests may be added at $15 per person. VIP Bridal Appointment offered on Sundays 4-6pm or Fridays 6-8pm.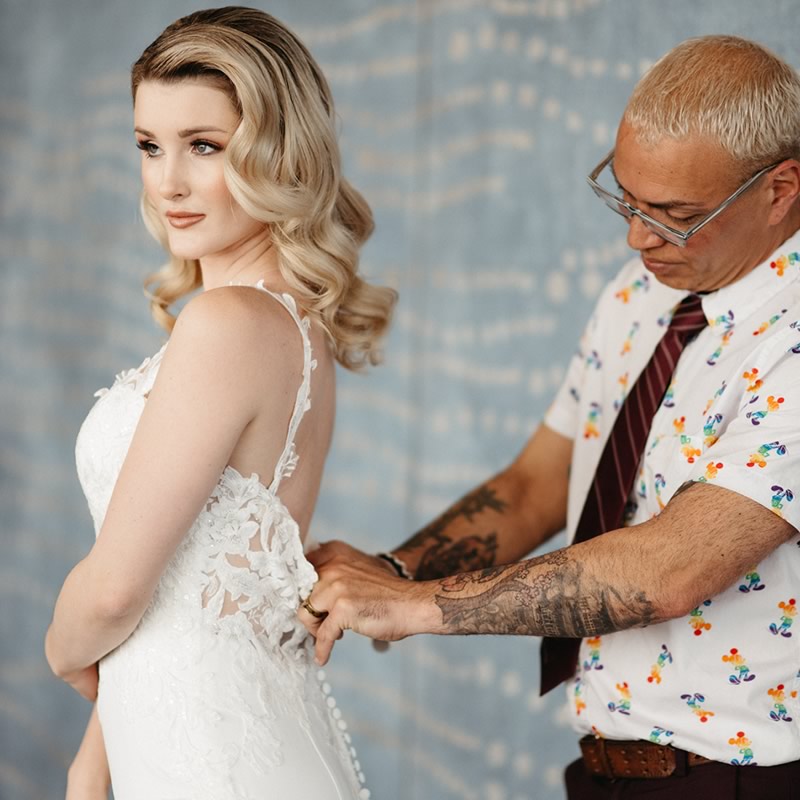 Bridal Styling Appointment
Let one of our highly trained stylists guide you through your wedding dress buying experience. From your wedding dress, to accessories and even the perfect shape wear, we will help you find the perfect look for your big day. We will happily welcome you and up to 3 guests – if you have more than 3 guests, we recommend our VIP Bridal Appointment.
Please note: A $50 cancellation fee will be charged if your appointment is not cancelled 24 hours in advance for a weekday appointment, 48 hours in advance for a weekend appointment, or if you are a no-show.